The Island of Westray

Island Life

Westray is situated on the northern fringe of the Orkney Isles. When travelling by ferry from Mainland Orkney, you follow the old Viking route to Westray called the Swan's Path.

Westray is steeped in history, and there is evidence of settlers from prehistoric times (3000 BC).

The island has kept its Orcadian roots, more so than any of the other islands, which make up the archipelago known as the Orkney Isles.

It is said to be roughly 300 miles to the nearest motor way, and this may have a factor in the pace of life on the island being less frantic.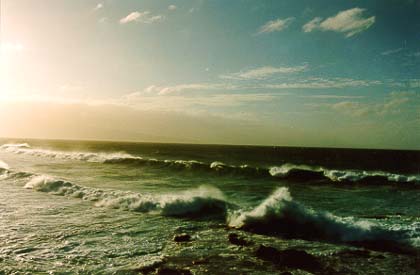 When stepping off the ferry in Rapness, take a minute to close your eyes and listen to the peace and tranquility. Why go to unwind and relax at a health farm when you can visit our "health island" !!!

The locals are the friendliest of the Orkney Islanders, and will always say hello and wave to passers by.

There is an abundance of wildlife from seals to birds and rare flora and fauna.

To find out more about what Westray has to offer, click on the links to the left of the page.